The Jersey City Free Public Library offers a wide range of Digital Services, all available free with your Library Card. Don't have a Library Card? Click here to get one instantly!

Resources by Subjects
---
Virtual Reference Service
Have a question? Just type in the chat box at the bottom of your screen to contact a member of our library staff, live on our Virtual Reference Service. Live chat is available during library hours, or you can leave a message and someone can get back to you.


While our facilities are temporarily closed as a precaution against the spread of COVID-19 (coronavirus), we are offering live chat service.

Monday to Thursday 10 am to 6 PM, Friday and Saturday 10 am to 4 pm, and Sunday 10 am to 2 pm.




Virtual Programs
Can't get to the Library for Story Hour? Looking for something to do online while the Library is closed? Tune in for our Virtual Programs on Facebook Live at the times below! Coming soon: archived Virtual Programs on our YouTube channel.






JCFPL Virtual Programs 





 


 
---
*Available resources are accessible from home but may require temporary logins. Login credentials are specified below.

Books & Reading
---
---
---
Consumer Reports (CR) is an expert, independent, nonprofit organization whose mission is to work for a fair, just, and safe marketplace for all consumers and to empower consumers to protect themselves. The organization was founded in 1936 when advertising first flooded the mass media. Consumers lacked a reliable source of information they could depend on to help them distinguish hype from fact and good products from bad ones. Since then, CR has filled that vacuum with a broad range of consumer information. To maintain its independence and impartiality, CR accepts no outside advertising and no free samples and employs several hundred mystery shoppers and technical experts to buy and test the products it evaluates.

---
Britannica Library
Britannica Library provides the trusted name and information people have come to expect from Encyclopedia Britannica.


Explora Primary & Explora Secondary
Support elementary and high school curriculum with high-quality content from popular sources, including full-text databases, ebooks, and digital magazines. Explora Secondary is particularly useful for high school students learning to complete their own research.



Gale in Context: Middle School combines reference content with age-appropriate videos, newspapers, magazines, primary sources, and more.



Gale In Context: High School 
Gale in Context: High School supports student papers, projects, and presentations while empowering the development of critical thinking and problem-solving skills with content aligned to national and state curriculum standards.



Gale In Context: College
Gale In Context: College offers interdisciplinary content that reinforces the development of skills such as critical thinking, problem-solving, communication, collaboration, creativity, and innovation.



Kids InfoBits 


introduces elementary schoolers to database searching with easy-to-use resources featuring age-appropriate, reliable, curriculum-related content covering a broad range of educational topics.



Learning Express School Center provides academic support for Math and Language Arts for Elementary grades, Math, Language Arts, and Social Studies for Middle grades, and Math, Language Arts, Social Sciences, and Science and Technology for High School grades. The website features practice sets, as well as e-books and tutorials for some of the grade/subject areas.



Miss Humblebee's Academy 
Miss Humblebee's Academy is an interactive kindergarten-readiness program that introduces children ages three to six to key concepts in math, science, social studies, language and literacy, art, and music. It's as challenging as it is fun!


Novelist K-8 
NoveList K-8 Plus is a trusted source of read-alike recommendations specifically for younger readers. It helps kids find books that are just right for their reading level and interests. Parents, teachers, and librarians can also find tools to teach with books and engage young readers.



Points of View Reference Center is an interface intended for public, academic, and high school libraries. Points of View is designed to assist researchers in understanding the full scope of controversial subjects. High school and undergraduate students can use Points of View as a guide to debating, developing arguments, writing position papers, and developing critical thinking skills. Each Points of View Essay includes a series of questions and additional material to generate further thought. Also included are thousands of supporting articles from the world's top political and societal publications.



Tutor.com
Get a tutor 24/7 in 40+ subjects including Math, Science, Social Sciences, and English. We help thousands of students get better grades every day.

---
---
Use One Search instead of the open web, and you'll find thousands of magazine and journal articles, primary sources, educational videos, encyclopedia articles, eBooks and more in just seconds. Need help? Check out this guide.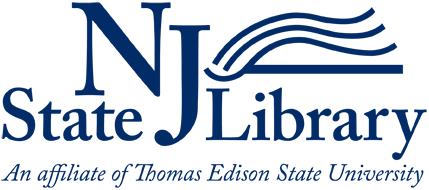 ---
---
Britannica Library
Britannica Library provides the trusted name and information people have come to expect from Encyclopedia Britannica.

---
Rosetta Stone


Whether you are looking to learn a brand-new language, further your ESL learning, or brush up on rusty skills, you'll find what you need with this proven immersion method.
---
Library & Informational Sciences 
JerseyClicks
New Jersey's statewide portal for high-quality full-text databases covering subjects such as health, history, business, education, science, current events, literature, and popular fiction. Includes Reference Latina, a Spanish-language full-text database.


EBSCOhost
Full text of over 1,800 magazines and newspapers with MasterFILE Premier, Business Source, and Health Source Plus. A variety of other tools for research are also available.
---
Use your Jersey City Free Public Library card to access one of the world's largest online document collections comprising millions of U.S. censuses, birth, death, marriage, military, immigration records and more. Online access available until July 31, 2020.

Hudson County High School Yearbook Indexes


As part of an ongoing project collecting all the yearbooks from Hudson County high schools, New Jersey Room staff are compiling indexes to help genealogy researchers find photos and information about earlier generations. Currently available indexes are for Jersey City High School (now Dickinson High School) from 1876-1900 and Hudson County private high schools (for example, Hasbrouck Institute, Bergen School, Stevens/Hoboken Academy) 1856-1986.




HeritageQuest Online


A comprehensive treasury of American genealogical sources—rich in unique primary sources, local and family histories, convenient research guides, interactive census maps, and more.





Fire Insurance Maps Online


Research the history of your house, your block or your neighborhood using historic maps from the mid-19th through mid-20th century. Search this collection of high-quality color scans of insurance atlases by address or map browse. We are happy that many of the historic atlases in the New Jersey Room collection that are inaccessible at present are now available for our patrons online here.


Jersey Journal and Star-Ledger Archives

 

In addition to our extensive collection of local newspapers on microfilm, we now offer access to the digitized Jersey Journal (1867-present) and Star-Ledger (1989-present). Contact the New Jersey Room staff at 201-547-4503 or via our Virtual Reference Service (chat box at bottom right of this page) for help with your search.


Social Explorer
Social Explorer is a powerful tool to access and work with current and historic demographic data. Use Social Explorer to visually explore demographic information, from census and economic data to election and religion data, and more. Users can visually explore change over time and understand the patterns behind the raw numbers.
---
Magazines, Journals & Newspapers
---
hoopla


Access thousands of ebooks, comics, audiobooks, and music albums all available for mobile and desktop use. Digital content from Hollywood studios, major-label record companies, and publishers can be borrowed for instant streaming to smartphones, tablets, and computers, or for temporary downloading to smartphones and tablets. App available on Apple App or Google Play stores.
---