Mission of the JCFPL Foundation
The JCFPL Foundation remains committed to its mission to enhance library funding for the future, propelling the Jersey City Library toward excellence for the benefit of our deserving community. We achieve this mission with support from generous donors like you!
Impact of Donations to JCFPL Foundation
Every time you donate to the JCFPL Foundation, you make a difference in the community. The Jersey City Free Public Library is the sole beneficiary of funds raised by the JCFPL Foundation. Your contribution will help the library continue serving the diverse and growing Jersey City community now and long into the future.
Adapting to Changing Circumstances
Jersey City Free Public Library is a constant. Throughout the pandemic period, we've all had to adapt to circumstances that are changing quickly. The library has been working hard to continue to provide patrons with ways to enrich minds and nurture curiosity. We are confident many of the new programs and initiatives the library implemented will last beyond the pandemic.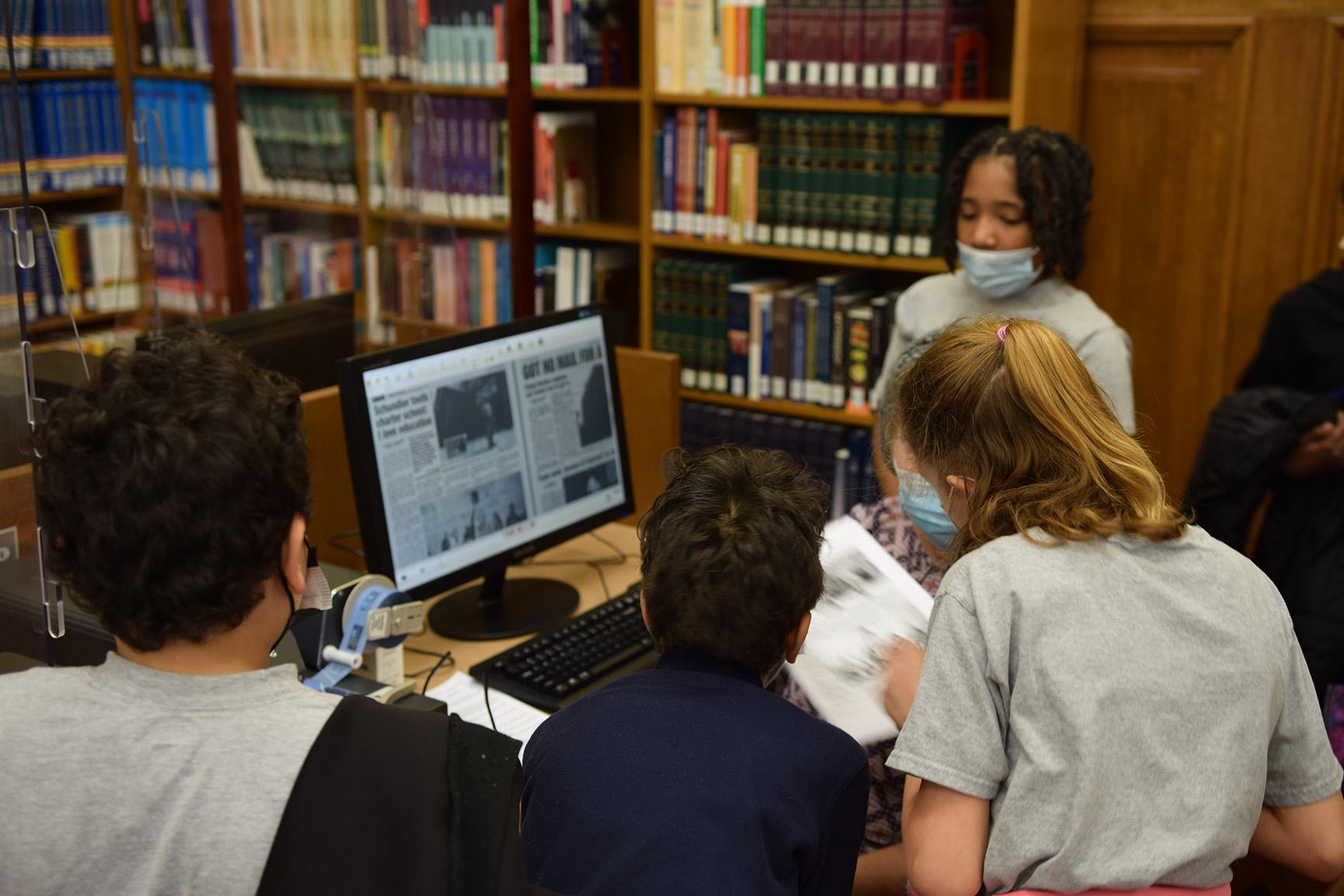 Call to Support the JCFPL
Jersey City Free Public Library is needed more than ever! We ask you to stand with everyone who relies on the library. We can all come together as champions of JCFPL.
A Plea for Support and Appreciation
Show your appreciation and support for your local library by making a gift. Your gift helps us continue our dedicated efforts. Thank you.
Donors List – Thank You for Your Support!
Platinum Level ($500+)
Galina Espinoza
Miriam Haier
Molfetta Corp
Paul G. Yanicak
Provident Bank
Diamond Level ($101 – $499)
| | |
| --- | --- |
| Adrienne Brecher | Anonymous Anonymous |
| Beacon Investment Advisory Services | Benny Joseph |
| Christopher Cassaro | Curt Harris |
| Denise S. Szabo | Erin Nuesch |
| Gaitree Simpson | Gayle Grant |
| Hernandez Communications Corporation | Javerbaum Wurgaft Hicks Kahn Wikstrom & Sinins, P.C. |
| John William Kelly | Joseph Donnelly |
| Joseph Shannon | Margaret M Crimmins |
| Michael Hettinger | Nur-E Rahman |
| Paul Silverman | Randi Koenig |
| Rasheed Chambers | Romano for Commissioner |
| Rudolph A. Favocci Jr. | Sandra Samaniego |
| Sara Pavone | Shalini Mehta |
| Shane Smith | Stephen H. Malloy |
| Terry B. Hill | Vivian Brady-Phillips |
| William C. Bennett | Yeshwant Chitalkar |
Gold Level ($50 – $100)
| | | |
| --- | --- | --- |
| Albert Ngai | Alberto Tirado | Alex Vaynrokh |
| Alice Miesnik | Alicia McQueary – Mills | Alix Peveler |
| Amodi Borkar | Andray Tandacharry | Angela Ferrara |
| Annette Volpe | April-Chrystal Holmes | Ariel Grossman |
| Ben Ratner | Brenda Munoz | Carolyn Jeziorski |
| Carolyn Murphy | Ceridwen Williams | Chris Cotto |
| Chris M. Jager | Christie Hirota | Christina Hu |
| Dana Shilling | Daniel Adamczyk | Daniel Chall |
| Darnelle Richardson | Deborah Oriol | Donald Schiraldo |
| Edwin Blanco | Eleana Little | Elisabeth Stevens |
| Elizabeth Cartaina | Gerald Miller | Gladys Williams |
| Greg Cirrone | Guilherme Szyszko Pita | Jane Garfinkel |
| Javaughn Mayers | Jennifer Manning | Jonathan Stanley |
| Jorge Gonzalez | Joshua Silverbush | Karen Johnson |
| Kevin Fox | Kimberly Guinta | Kiran Vaikari |
| Lord Abbot & Co LLC | Mafatlal Shah | Marlene Sandkamp |
| Matt Hyde | Mehroo Cooper | Michelle Miller |
| Monica Trujillo | Nadine Elissaint | Natalia Giselle Dengra |
| Nicole Hamilton | Nimrat Bhattal | Olga Levina |
| Paul Dennison | Rachel Grant | Reshma Biniwale |
| Robyn Drag | Robyn Gorman | Ronalee Chatman |
| Ryan Goldstein | Samantha Fetter | Sandra L. Lovely |
| Sarah Cotenoff | Scot McAfee | Sellman Walker |
| Sera Lind | Shadeed Willis | Shamieka Stone |
| Shankar Krishnaswamy | Sheila Zeidman | Sidrah Althaus |
| Societe Generale | Sonia Araujo | Stacey Greenberger |
| Susanna Michael | Suzan Pennington | Thomas Leane |
| Thomas Zanetich | Tiffany McQueary | Tom Zinckgraf |
| Vaseem Khan | Victor Enriquez | Vrinda Aggarwal |
Silver Level ($20 – $49)
Adriane Kiss
AJ Ram
Alison Robinson
Amazon Smile
Amy DeGise
Andrea Yglesias
Anisa Hysenagolli
Arthur Velwest
Asif Ahmad
Barbara Murrell
Benedicta L. Garcia
Ceria Beltran
Charlene Stevens
Christopher Chan
Code Sternal
Comora Robinson
Crystal Teng
Daniel Klein
Daniel Wilson
Debra Madison
Donna Roberts
Doris Ervin
Elizabeth McKeown
Eric Seidman
Erin Dillane
Georgeanna Santiago
Haleema Tahir
Helen Blumenthal
Hudson County Chamber Foundation
Ian Fernando Hinonangan
Ian Good
Inspiring Choices
Irene Chan
Janet MacMillan
Janice Kish
Jazmin Vergara
Jerrell Sablan
Jessica Oudhnarine
Jignesh Joshi
John Beekman
Joyce Dattner
Judith Balsamo
Juliet Williams
Kaitlyn Giroux
Kate Davis
Katherine Appleton
Kenneth Rosenberg
Lorna Haughton
Lynne Whitman
Manali Yeole
Marta Panis
Matthew Moshen
Maya Peraza-Baker
Melinda Zitin
Michael Piacentini
Michele M. Dupey
Mohamed Ouass
Nancy Bardasiu
Nicole Bianco
Nicole Darsney
Nicole Geraghty-Clunn
Oren Auslin
Otto Chin
Pamela Nieto
Patricia A. Russoniello
Patricia Boland
Paul Kang
PayPal Giving Fund
Pravesh Khandelwal
Rahul Sharma
Richard Bleecker
Samuel Souza
Sean Flynn
Shantel Asante-kissi
Sheila Rock
Shervin Abachi
Shirin Khushnood
Stephanie Deroubaix
Sue Cui
Teresa Williams
Theo Unknown
TWIN Sisters Foundation McLeod
Ulger Kunukcu
Vanessa Gonzalez
Vigmery Burgos
Vinita Singh
Will Harris
Yolande Sargent
Bronze Level ($1.00 – $19)
Maryna Dzhadzha
Aleksandra Bookman
Ariellen Orense
Arpita Aneja
Asha Gogi
Deepika Mirchandani
Emmelyn Cruz
Erin Brau
Hector R. Furment
Jay Dhruv
Jennifer Strong
Melissa Fletcher
Oleg Simonov
Pedro Florentin
Troy Wiggins
Zarah Tesfay Bhushan