What'cha Readin'? A Different Kind of Summer Book Club at Five Corners
Join us this summer for a unique twist on the traditional book club: "What'cha Readin'?" Here at Five Corners, we believe that everyone has something valuable to share from their current reading, whether it's from a novel, a blog, a magazine article, or even a cereal box. Instead of all reading the same book, we'll … Continued
Summerfest 2023 – Music, Fun, and Community Spirit!
We are thrilled to announce that the Jersey City Free Public Library (JCFPL), in collaboration with the Jersey City Office of Cultural Affairs, is co-sponsoring the longest running music concert in our vibrant city – Summerfest 2023! Dive into the rhythm of summer every Sunday and Tuesday in July and August at Liberty State Park. … Continued
Jazz it up at the Jersey City Jazz Festival this June!
Are you ready to jazz things up this summer? We've got the perfect event for you – The Jersey City Jazz Festival, presented by the Exchange Place Alliance, taking place on June 3-4. This extravaganza is not just another music festival, it's an experience like no other! Picture this: Two days filled with music from … Continued
Support the Library: 5th Annual Hudson Gives Day
Mark your calendars for the 5th Annual Hudson Gives Giving Day, scheduled for Thursday, May 11th, as the Jersey City Free Public Library Foundation seeks your invaluable support. Hudson Gives is a remarkable event that empowers individuals to demonstrate their commitment to their favorite nonprofit organizations through generous donations. We cordially invite you to join … Continued
Discontinuation of Federal Document Services
Dear patrons, We regret to inform you that we will no longer be offering federal documents at our library. We apologize for any inconvenience this may cause. Thank you for your understanding.
Birds of Prey – Flatrock Brook Conservancy @ Five Corners Library
Join us at the Five Corners Library for a captivating presentation featuring live birds of prey, brought to you by Flatrock Brook Conservancy. This extraordinary event is perfect for all ages, and will showcase some of the non-releasable raptors that FRB houses. Don't miss this chance to see these magnificent creatures up close and personal! … Continued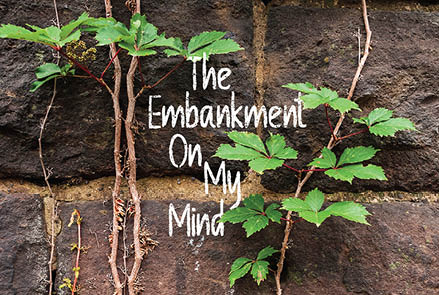 The Embankment: Preserving a Jersey City Gem
Join us for an enlightening presentation and engaging discussion about preserving The Embankment as a natural space for all Jersey City residents. This event is proudly brought to you by The Embankment Preservation Coalition and supported by public funds from the Jersey City Arts and Culture Trust. Explore the History of The Embankment The Embankment … Continued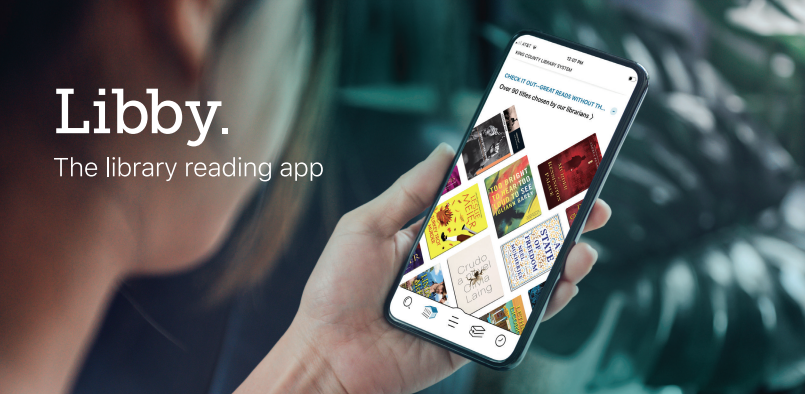 OverDrive will be replaced by the Libby app
Hello, Patrons! Starting May 1, 2023, the OverDrive app will be discontinued, and we will be transitioning to the Libby app for all your ebook, audiobook, and magazine needs. Libby is developed by the same team behind OverDrive, to provide you with an even better user experience . You can start using Libby now by … Continued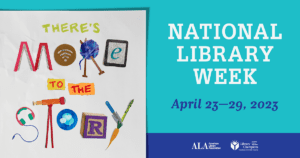 National Library Week
There's More to The story! National Library Week is right around the corner (April 23-29), and we're excited to celebrate the incredible impact that libraries have on our communities! The Jersey City Free Public Library goes beyond just being a collection of books. It is a safe space to explore and learn, a community hub … Continued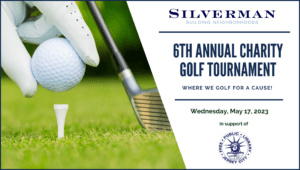 SILVERMAN Charity Golf Tournament!
SILVERMAN Charity Golf Tournament! Please join us for our 6th annual Charity Golf Tournament at Hudson County's most stunning Skyway Golf Course. This 9-hole event includes a savory Luna Restaurant and Bar lunch, small bites by Cangianos Marketplace, golf, cocktails, raffles, and prizes. Your donation to the Jersey City Free Public Library Foundation secures your … Continued