Events
The Embankment: Preserving a Jersey City Gem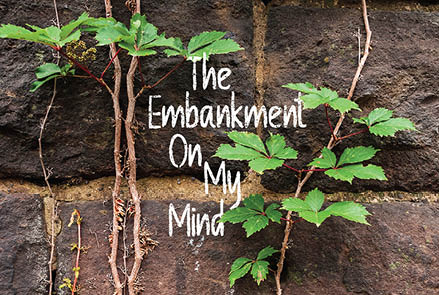 Join us for an enlightening presentation and engaging discussion about preserving The Embankment as a natural space for all Jersey City residents. This event is proudly brought to you by The Embankment Preservation Coalition and supported by public funds from the Jersey City Arts and Culture Trust.
Explore the History of The Embankment
The Embankment is a colossal stone rail structure situated on 6th Street in Downtown Jersey City. Stretching from Brunswick Street east to Marin Boulevard, it stands near the Newport Mall. This historic landmark is a part of the Harsimus Branch, the Pennsylvania Railroad freight line that played a significant role in shaping the character of Jersey City neighborhoods.
Nature's Reclamation and the Embankment Preservation Coalition
As trains ceased their operations, nature swiftly moved in, transforming the area into lush meadows and thriving forests. Local residents, recognizing the potential of this green oasis, organized cleanups and rallied to preserve the site for open space, trail, and possible future light rail. The City of Jersey City, which had initially proposed demolishing the Embankment and replacing it with housing, supported this new vision for a greener, more sustainable future.
The Embankment Preservation Coalition was founded by these dedicated residents to protect and maintain this valuable natural space. Their ecological vision for the site serves as an inspiring model for the City of Jersey City's emerging trail system.
Don't Miss This Unique Opportunity
Come and be a part of this captivating presentation and thought-provoking discussion about preserving The Embankment for the enjoyment and benefit of all Jersey City residents. Your participation will help shape the future of this cherished local treasure.
Mark your calendars and join us at The Embankment at Five Corners on April 29th at 2:30 PM. We look forward to seeing you there!